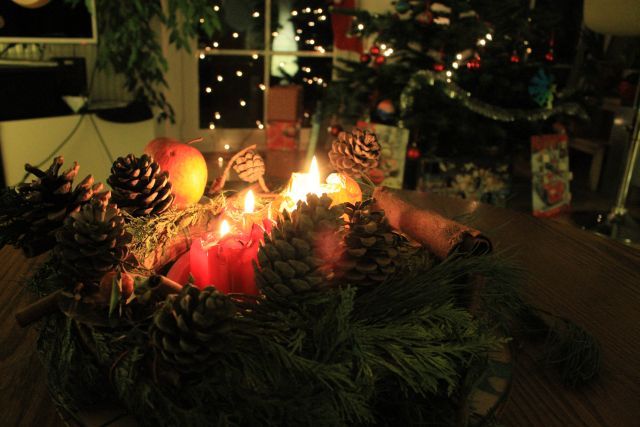 I am a big sucker for tradition. This year was no different, except for the fact that The Kid has reached an age where there are things that MUST be done. He has fully embraced Christmas, and was so excited to trim this year's tree.
Believe it or not, my six-year old decorated the advent wreath you see above. All by himself! I may have added a few touches, putting in the candles and bundling up the pine switches around the hay base.
I am so proud to see The Kid blossom into his own person, expressing his tastes and using his creativity to decorate for Christmas. It makes me even more excited for December 25!