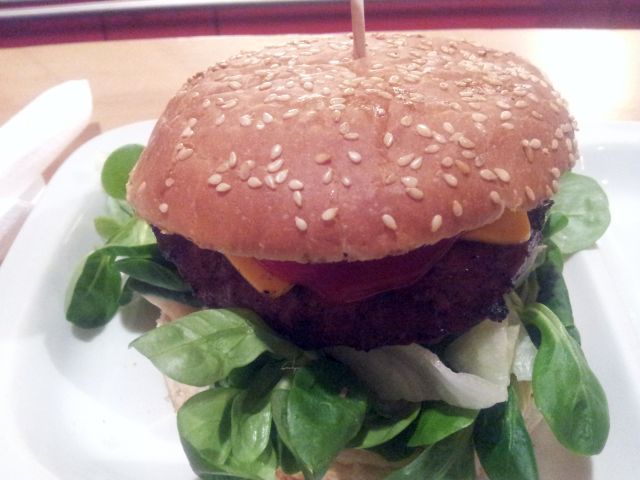 I sometimes get these unbelievably intense munchies for meat. Like caveman cravings. Like I could eat a whole plate of ribs in one sitting. And when I do there is one place I go to where I could reliably get a good plate of ribs: Faust Food (in English, Fist Food, a play on Fast Food. No it doesn't translate well does it?).
It is located in a 400-year old former warehouse, spartanly (manly?) decorations, kind of on the hipster side. It is not easy to find, but I swear it is worth it. The grill is located by the door, and grill everything in front of you. They do mostly American fare, but they also have steak, and Thuringian Bratwurst. They do uncomplicated, real food, manly food.Me likey. And with late opening times, it is perfect for pre-gaming meals before hitting the town. So for your protein munchie needs, I can heartily recommend this place.
Faustfood
Waagegasse 1
Tuesday to Saturday 11 am to 11 pm
Sunday 11 am to 7 pm.