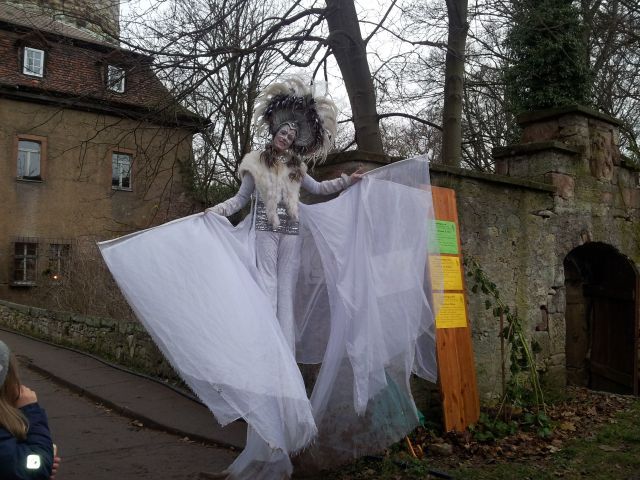 One of the many alternative living communities in the area is the artist's community in Tonndorf, based in a castle located between Erfurt and Weimar. Built in the 12th century and fell into disrepair through the centuries, a group of artists and artisans moved in and are in the process of restoring the castle.
Around 60 people, kids included, live in the castle. The younger kids go to the Waldkindergarten in the castle, while the older kids are bused to the alternative school in Erfurt. There are very definite rules into moving in and out of the castle community, and avoid drama with rules and a 10 thousand euro deposit and a probationary period to see whether the living arrangement will work out.
Two weekends ago was the yearly artist's and artisanal Christmas market at the castle. Products and creations from the castle's artists, craftsmen and beekeepers were on display. It's the perfect place to buy a Christmas present for somebody who has everything.
I really like the fact that it was a very interactive market, that you could directly talk to the people who made your product. The fact that they are locally produced is also a very big plus in helping support these artists and craftsmen.
After a cold day shopping, it was really nice to sit in their warm Cafe and sip a hot chocolate. I would definitely like to go back and enroll in their tree-pruning lessons in the summer.