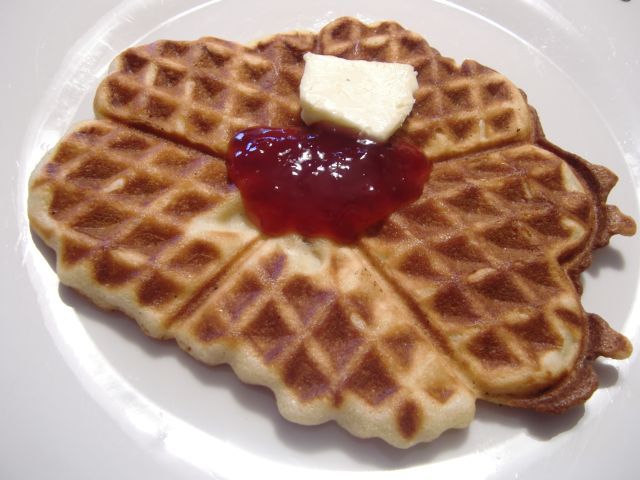 Yay! Got myself a new waffle iron for Christmas. So I get to make waffles, thus ending the monotony of Saturday morning pancake breakfasts. It came with a cookbook on how to make waffles, it is quite easy.
For 20 waffles:
A block of soft butter or margarine (250 g), 200 g sugar, 2 packets vanilla sugar, 5 eggs, 500 g flour, 5 g baking powder, and 400 ml milk.
Scramble the eggs, stir in the sugar and the butter/margarine into a smooth dough. Add the vanilla sugar, flour, and baking powder. Slowly add the milk until the batter has a smooth consistency.
The batter is much heavier than pancake batter, it doesn't run or spread as much as pancake batter, and has a stiffer consistency after cooking,
I was also pretty stoked that I got a Raclette grill, cookbooks galore (I Know How to Cook and The Silver Spoon), and new china. What did you get for Christmas?