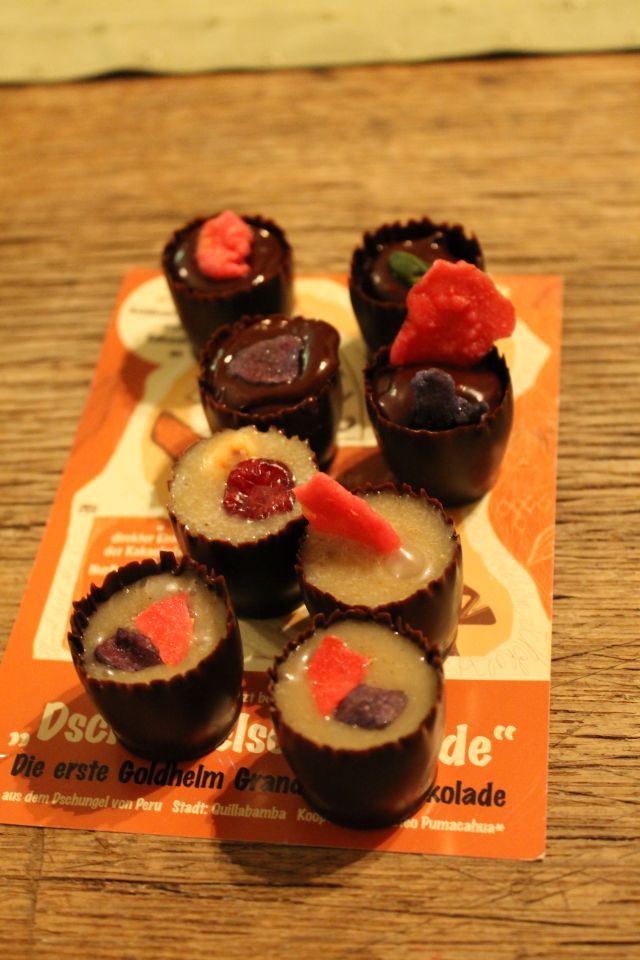 If you are a tourist in Erfurt, one of the highlights of the trip would definitely be a visit to Goldhelm Schokoladenmanufaktur. The original location is at the Krämerbrücke, one of the oldest inhabited covered bridges in Europe, with a second, larger location behind the bridge.
I have been a fan of this chocolate shop since they opened. I love chocolate, and they make wonderful truffles and other unusual chocolate combinations, like matcha tea and chocolate. I like drinking their hot chocolate concoctions. They're so thick they remind me of Spain. Or the Philippines.
I could really taste the passion for chocolate behind every bite, that it is a labor of love, and I am amazed that this passion has not receded over the years.
On this note, I treated myself to a praline-making course at their shop. I learned a lot, and it was worth it.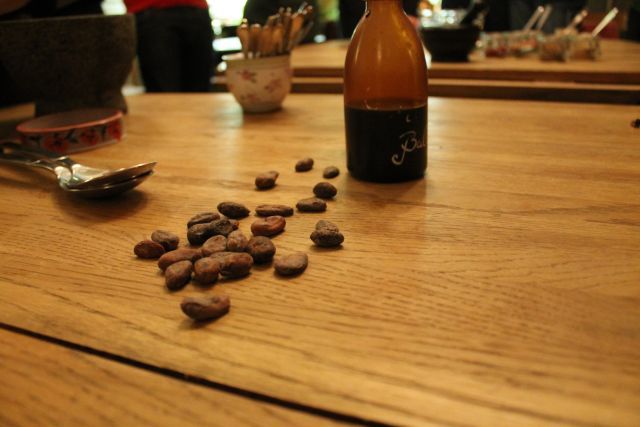 It all really starts with the beans. Like wine, the quality of the beans determine the quality of the chocolate. I've read about the criollo bean before, how it is considered to be the best chocolate bean in the world, and how it was almost  wiped out due to disease in the 1940s. The restaurant has recently bought a chocolate farm in Peru, where they source all their chocolate, and plant criollos exclusively.
I find it really strange that in the Philippines and other chocolate producing countries, we only get to eat rough chocolate, and that most of the refineries that produce the chocolate we eat are located in Europe! Do we produce criollo in the Philippines? As far as I know we have Trinitario.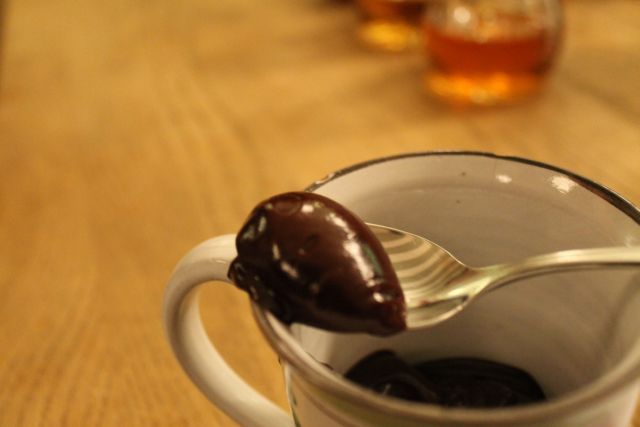 We made ganache, a mixture of heavy cream and melted chocolate. This is used to ice cakes, but did you know that they are also used to make pralines and truffles? Really yummy stuff. From that, we experimented with different flavors like balsamic vinegar, chestnut oil, ground coriander seed, cardamon, and powdered ginger. Surprisingly, a touch of vinegar did the chocolate good, although the fermentation process of chocolate removes much of the acidity and bitterness of the chocolate bean.
We decorated with candied rose and violet petals, pistachos, hazelnuts, and the like. We also made white chocolate pralines, which is actually cocoa butter.
All in all, I was very happy with what I learned. I hope that the next time, I would hear that their chocolate is sourced from the Philippines!
Goldhelm Schokoladenmanufaktur
Krämerbrücke 12-14 and
Kreuzgasse 5
99084 Erfurt