Who has read "Eat, Pray Love?" (*crickets chirping)
Ok, I am cool enough to admit that I read it, OK? Nothing wrong with that.
So, I went to Rome last September all by my lonesome to "find myself" (aka I need a break) and of course, I had to try the Roman specialties of fried zucchini blossoms and deep fried artichokes.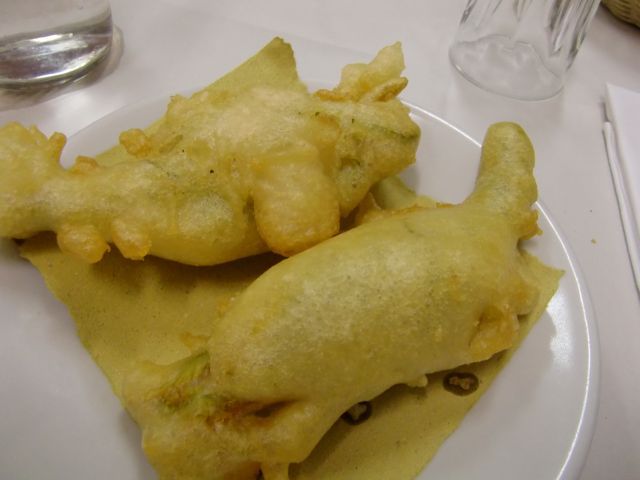 Let's start with the zucchini blossoms. I went to an overpriced trattoria named Sora Margherita at the Jewish quarter. I have never eaten zucchini flowers before, though I know they are edible.
The restaurant served zucchino flowers, with a sliver of mozzarella inside, a single anchovy on top of the cheese, and dipped in a batter then deep-fried into a crisp. I liked the salty-sour-sweet balance of flavors. It reminded me of the Japanese word umami, a very satisfying melding of flavors that somehow made this dish complete. I should not have eaten anything else, but of course I also had to try the fried artichoke.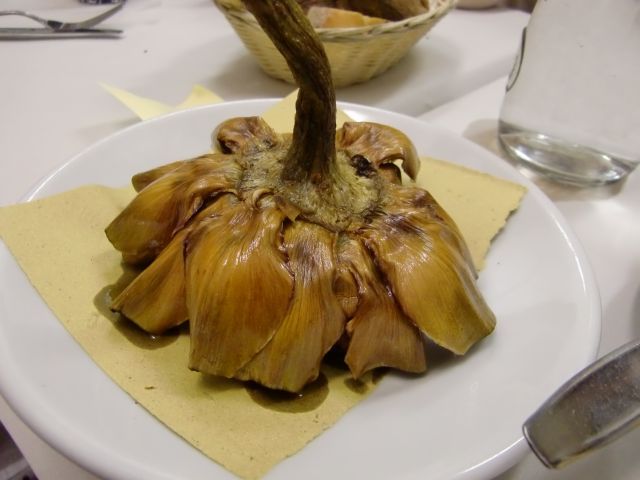 Deep fried artichoke is a classic Roman dish. It basically tasted like nothing, and had the texture of a very firm potato chip. Maybe a different restaurant will convince me otherwise? I'll take a pass next time and order seconds of the Zucchini blossoms.