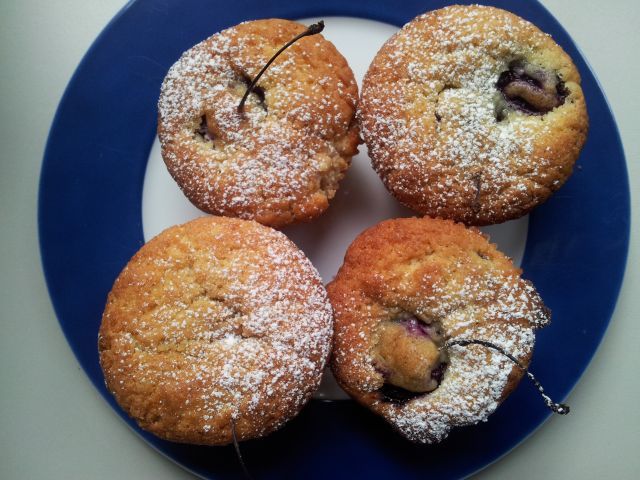 Another recipe from North & South are these fabulous cherry cupcakes that you really just have to try!
240 g unsalted butter                                   210 g self-raising flour
200 g caster sugar                                      90 g plain flour
3 large eggs                                                 36 or more fresh cherries, stoned, halved and                                                                        de-stemmed
Zest of half an orange                                  12 fresh cherries, stoned, with stems intact
Line a muffin tray with cupcake inserts. Cream the butter and sugar with an electric mixer on medium speed until white and fluffy. Add eggs and orange zest, mix well. Fold in the flours gently, then add the cherries. DO NOT OVERSTIR! It's ok if there are still patches of flour here and there, overmixing will make your cupcakes dry!
Divide the mixture  among the hollows in the cupcake tray, placing a cherry on top of each cupcake just before baking. Bake at 200°C or 180°C on fan bake for about 10-15 minutes or until a skewer comes clean. Allow to cool and dust with confectioner's sugar.
While the recipe says it is enough for 12 cupcakes, I was able to bake 16 cupcakes total. The cupcakes do not keep well, so consume within 48 hours. I haven't tried refrigerating them but the article warned against it.