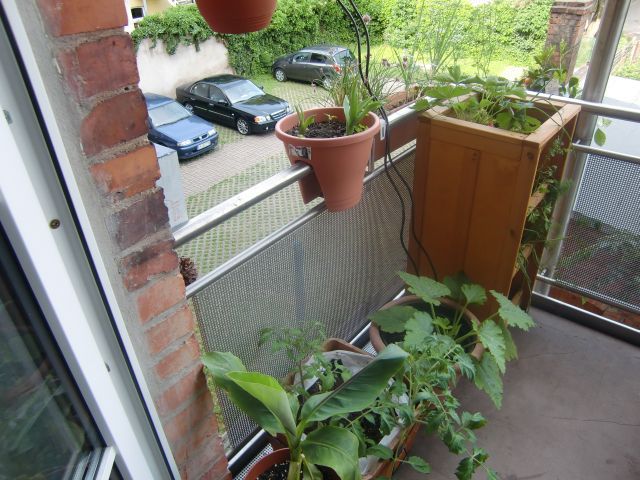 Summer is finally here, and I am so glad I was able to organize the balcony using little pockets of time here and there. I think this year, my seventh in tiny balcony gardening, has shown that my collected experience  has finally paid off. The time used from planning until implementation has definitely improved, and spent less money than I have in the previous years, since I already have most of what I need, using seeds from previous years.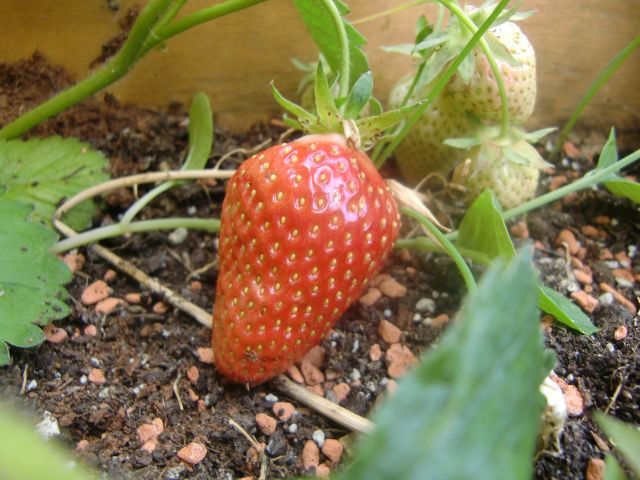 I mean, look at this strawberry, one from the several plants growing in little boxes on the railing. It is hard to believe that I scraped the seed of this plant from the chopping board two years ago after making jam!
This year would be a special test on my tiny gardening skills, as I have tomatoes, eggplant, and a potato plant all on my balcony. It is generally not recommended to plant nightshade relatives all close to each other, but I couldn't resist experimenting if I could really grow potato out of a grow bag, and the eggplant unexpectedly grew from seed this year, after three years of trying and failing. I have tried to situate the eggplant and potato in such a way that they are closed from three sides, and only the side where they get sunlight remained open, to minimize possible cross infection of blight, if it does occur.
The onions are doing very well, and I guess i will never be able to grow ramsons in a box. Fourth year in a row that they haven't bloomed. But otherwise this promises to be a great harvest year