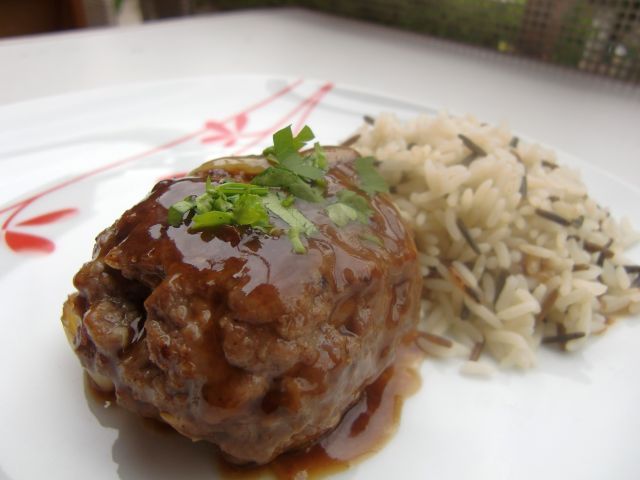 I always have ground meat in the fridge because it is versatile, and I am sure that my boy would eat it. Problem is, I cannot only eat Spaghetti Bolognese and Hamburgers. A solution must be found!
That solution came after searching the web and came upon this recipe from Burnt Lumpia, one of my favorite Filipino Food blogs on the net. I added some breadcrumbs to  extend  the meat, since I only bought 250 g.
The results were great. I should have followed the recipe more closely because I overcooked the steak, for fear of eating raw meat. I should not have worried so much and followed the recipe to a T.
And because it is kid-approved,  this will be in dinnertime rotation!