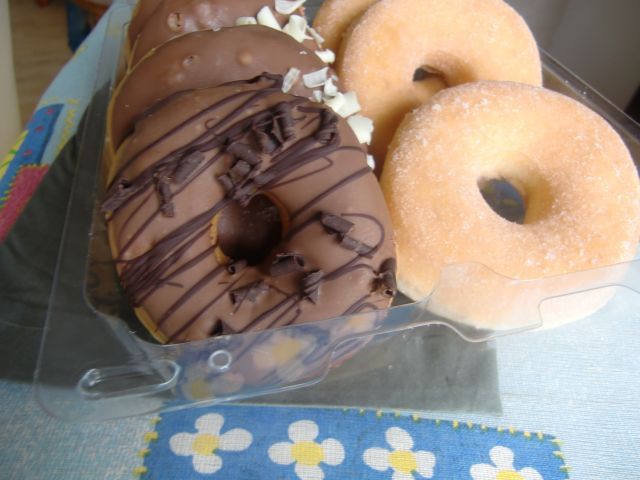 Sorry for the long absence! Anyway, I'm back and happy to report that I have found THE best donut ever (for now)! It's a discovery that I made in Frankfurt, thanks to a chance encounter. It was love at first bite. Chocolate covered donuts, chocolate filled donuts…don't let the weird name put you off, Happy Donazz is so fluffy and soft, and surprisingly not super sweet. Seriously, I was so smitten that I even asked a friend to bring home a box of the stuff for me from a family trip, which is what you see in the picture.
According to the website, the recipe came from Arif Haydin, who baked donuts for American soldiers in the bases in Southwest Germany. His son Izzet has continued the tradition and established the donut shops in Germany. And I am so glad he did!
If I had the money I would open a franchise in Erfurt. Here is a list the branches in Germany. If you have one near you, go try one and tell me about it!