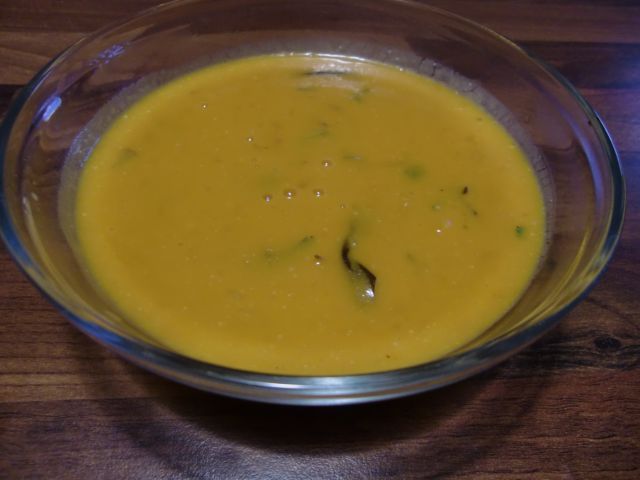 Now that the weather is getting colder and Halloween is around the corner, I'd like to talk about my favorite Fall crop, the pumpkin.
I first encountered pumpkins in Germany, since the Philippines is firmly sqash territory, it being a tropical country. I have learned to appreciate Hokkaidos, and I would like to try carving my own pumpkin either this year or next year.
My favorite squash/pumpkin dish is Guinataang Kalabasa (Squash stewed in Coconut Milk),  a stew with chunks of pork, squash, and string beans. I'll put up a post when I make one.
In the meantime, I've been busy working through the last of my Hokkaidos. On top is a soup I picked up from the book "Growing Vegetables," one of my TK Maxx finds. It's just a soup version of the stew I mentioned above. I've noticed that pumpkin or squash always goes with coconut milk or heavy cream, ginger, and some meat.
What are your favorite pumpkin recipes? What other ingredients complement pumpkin?