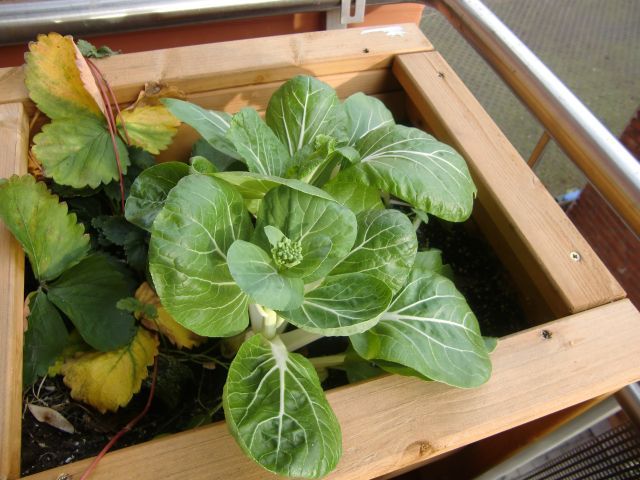 Germany is having some crazy climate change weather as of late. 2013 dumped a pile of snow on us until May, while this winter is waaay too warm=no snow. Not that I mind, but the grousing of worried Germans exclaiming WHERE'S OUR WINTER???? is quite loud.
So I got a surprise crop of pechay from stray seeds that scattered and sprouted spontaneously from last summer. I thought that they would freeze anyway, so I didn't bother to pull them up. But the unusually mild winter meant that they thrived all though December. The cold weather also meant that it took them a longer time to sprout.
I bet that people living in a place with mild winters, like Italy or France, or even Hamburg, would be well supplied with pechay. No need for a greenhouse! I am very much encouraged by this discovery and have already turned that beautiful plant in the picture into Adobong Pechay.