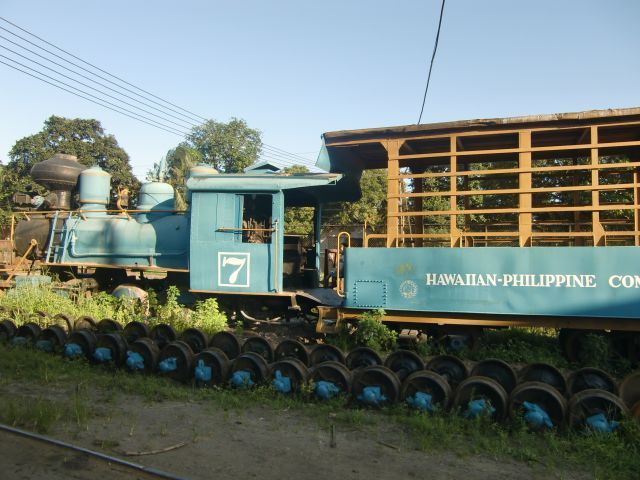 Having a son addicted to motor vehicles and steam engines, I will go to the ends of the earth to make sure he will get his wish.
I wanted to visit Silay, Negros Occidental for many reasons. One of them was to visit heritage houses, mostly from the American colonial era, and the steam engines. Germany has many well-preserved steam engines, but they are all colored black. I would of course not pass up the chance for my son to see Thomas the Locomotive in the flesh.
That meant my son and I camped out in Silay for a week and made kulit (Tagalog for being a pushy pain in the neck) the marketing person of the sugar plantation of the Hawaii-Philippine Co. These wonderful narrow-gauge (I think they were judging by the tracks) steam locomotives are two of the last remaining steam engines used to transport sugarcane to the refinery at the compound where the offices are located. The lady said that they are rented out for 15 thousand pesos a day to tourists. Otherwise they languish in that compund. Such a shame!
I suggested to her that the company could hold special tours, gussy up that engine, acquire or renovate a few train cars, and hold events like the Nikolaus Express like in Europe and the US. I hope that there is someone out there reading this who has the power to move thesse kinds of things and add another tourist attraction to Silay, which is really a lovely place to visit with delicious food to boot!