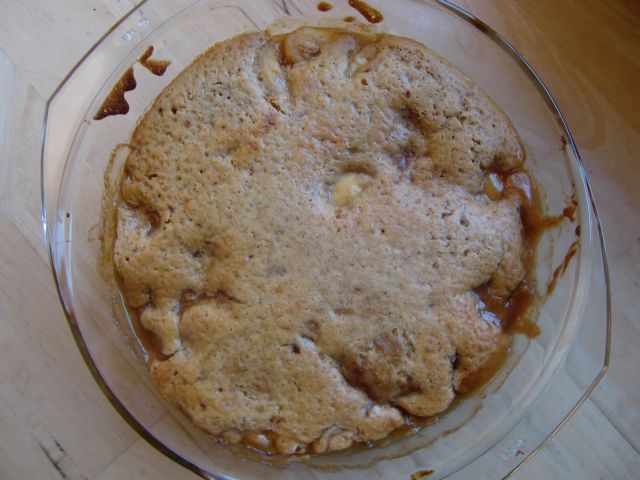 When you arrive late for a party, as I did last Sunday, and your dish was wiped out an hour after your arrival, it's a good sign that you have a WINNER.
As I discovered after bringing peach cobbler to a potluck party. Peach cobbler is as close as I'll get to hate-eating. It looks so ugly but it smells and tastes so good!
The source of the pears last week also gave me their bumper crop of peaches from their garden, and so like any rational person, I ate most of it, and turned what was left into peach cobbler.
The peaches were not the biggest or the sweetest (The photo in the header will attest to that), but they had complex flavors. The skin was bitter-ish, and the flesh was sweet. Perfect for cobbler.
I've tried several recipes from the Magnolia Bakery cookbook. They turned out great, but this is one recipe that will be part of my repertoire.
Here is the recipe if you need it, I've tweaked it and used soft brown sugar for the topping, and sprinkled it with vanilla sugar and cinammon after baking. I would also reduce the baking time from 30-40 minutes in 180°C to 20-30 minutes. Or maybe my oven is just too hot.