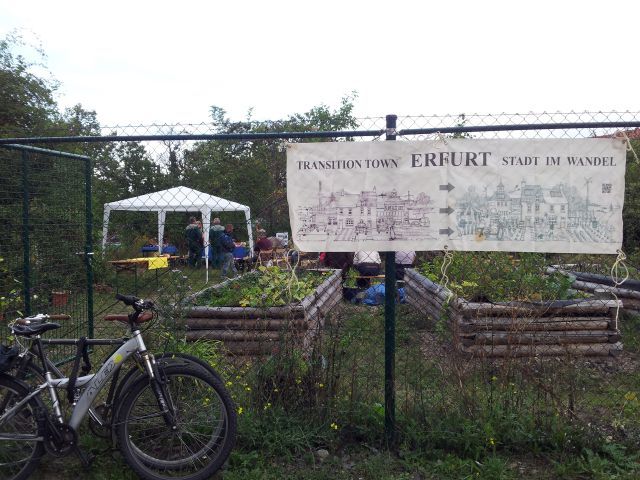 It's time to wind down this year's farming season with an harvest festival. Although this year I am quite glad that I am not dependent on my garden for sustenance. This year's tomatoes are quite good, but this year's potatoes, apples, pears, pumpkins did not quite make it due to the weird weather this year.
.
Despite that, a year of hard work and cameraderie is always a cause for celebration. The Pear Cake made a debut, along with a batch of Taboule. The pears were a gift from a tree, and the veggies and herbs in the salad came from my balcony and the garden. Along with home-made elderberry soda, it was a great way to use what grew this year.
Unfortunately, I couldn't stay so long. It was great to meet the new people in our ever growing community garden, and I'm looking forward to enjoying the fruits of the summer this fall and winter.