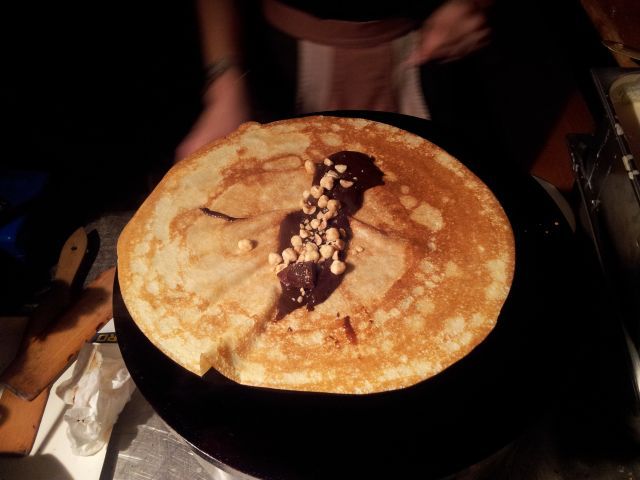 What a magical, magical night. In what was possibly the last warm summer night of the year, the border to France magically moved itself 600 kilometers to the East, and a small public party to the loyal customers of Goldhelm Chocolate Manufacturer. There were crepes, a photo booth, a corner to make your own truffles, a graffiti corner for kids, and Momo, a French chanson, and his kick-ass accordion player!
I've been wanting to attend their late summer party for two years now, but I only had the opportunity to go this year. It amazed me how so damned twee everything was.
I had a wonderful caramel-encrusted cheese (camembert?), a chocolate and hazelnut crepe, and a non-alcoholic drink mix in what could be the cutest packaging ever!
And that the team of Goldhelm pulled everything off wonderfully. Everybody had a great time, especially after the guests had imbibed a good deal of alcohol.
Thanks Goldhelm, I had a lot of fun, and I hope I could attend next year!