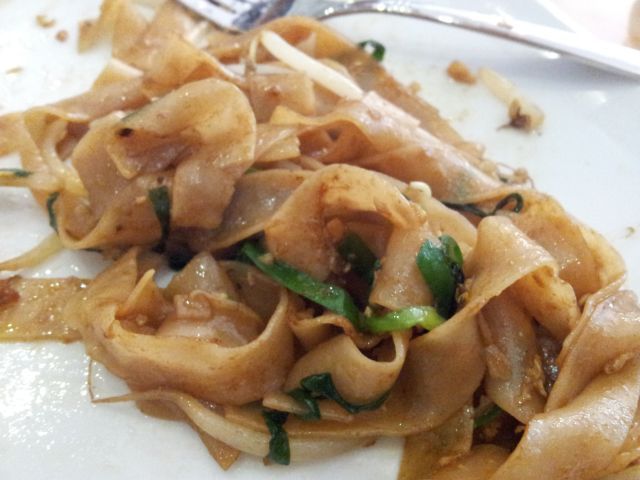 Maaaan, I miss living in a country with a Chinatown. I didn't realize how desperate I was for authentic Asian cuisine until I ate at Selera, a Malaysian restaurant in Frankfurt. It's like realizing that there had been a drought after the first rain.
My friend M and I with our boys in tow had a quick lunch at Selera while I was waiting for my train, and boy, was I knocked off my feet! Selera serves more Chinese-Malaysian dishes, but I was as happy as a bug in a rug after eating my first bite of Char Kwe Tiauw, pictured above. Then we had the steamed shrimp rolls, and I was in heaven. And the shrimp shumai? TO DIE FOR!! I washed it all down with salty plum soda, which is known to Pinoys as Champoy. Can you tell I inhaled the food? The best part was that it was really cheap! A dish costs 5 euros on average. The conspicuous absence of non-Asians during the busy lunch hour is a very good sign!
I promised my friend that I would go and visit her again in Frankfurt, if only I could eat at this restaurant! Thanks M for taking me to this place!
Selera
Münchener Strasse 52, Frankfurt (Street right across the train station)
Phone 069 24009601
Open from 11 am-11 pm