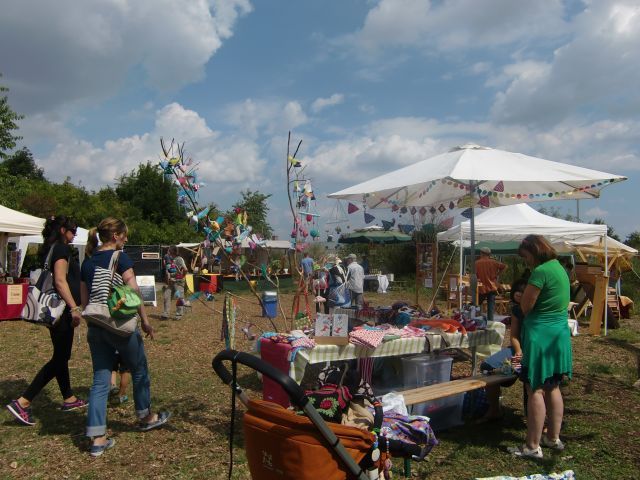 I got an e-mail that informed me of an event called RegionNah market on Tag der Nachhaltigkeit (Sustainability Day) in Erfurt last August 10, and so I trooped to the corn field maze, where they were holding the event. Local entrepreneurs got to showcase their products, and got to see really cool demonstrations and talked to many like-minded and interesting people.
This year's purchases were: A three-liter carton of apple juice made from Streuapfel, or apples picked from fogotten or uncared-for trees in Apolda; honey from Fuchsfarm, a project similar to ours; honey from a local bee-keeper, and mustard from Jena.
Interesting products were ostrich meat and eggs from an ostrich farm near Hermsdorf, Goat milk products, and wood jewelry and carvings.
It was a great way to get to see what other ecological projects are going on in the area. I am looking forward to next year's event!