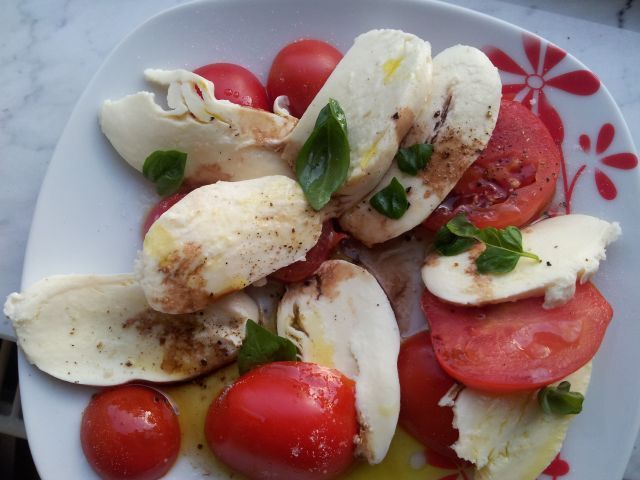 This year's harvest is quite a disappointment. We had a long winter, then floods, then a very dry spell, all at the wrong times! The potatoes didn't and couldn't get water just when they needed them, and thus are quite small. My tomato plants in my balcony haven't been generous either, though the ones in the garden are doing quite well.
The picture above is the first salad made from this year's first tomato harvest from my balcony and the garden. Tomato mozzarella salad is a classic of German kitchens, and is normally seasoned with olive oil or balsamic vinegar, salt, pepper, and basil leaves. Since I couldn't decide between vinegar or oil, I used both!
I also got zucchini and squash blossoms too, and with that the garden sponsored fried zucchini blossoms. Today's Italian night was magnifico!