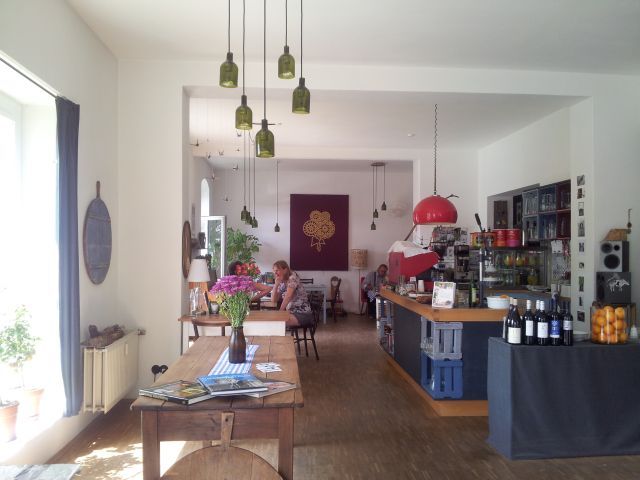 Isn't it strange that when you realize that you almost never leave your neighborhood? If it weren't for my co-workers, I would have never discovered Cafe Süden, a delightful, French-styled Cafe, at the other end of Erfurt.
They only have 2-3 dishes a day, and have two pastries. When it's gone it's gone. They also have an array of wine and home-made drinks to choose from. I had this wonderful Clafoutis, a french dessert of black cherries baked into a custard or flan. Not too sweet, and just the right amout of tang.
When I grow up, I want to open a place like this at some beach in the Philippines. Just two to three dishes, and two desserts a day. Ah, well,a girl can dream.
Café Süden
Tschaikowskistraße cor. Bodelschwinghstraße, Erfurt
0361 240 20091
Open from 10am-6 pm