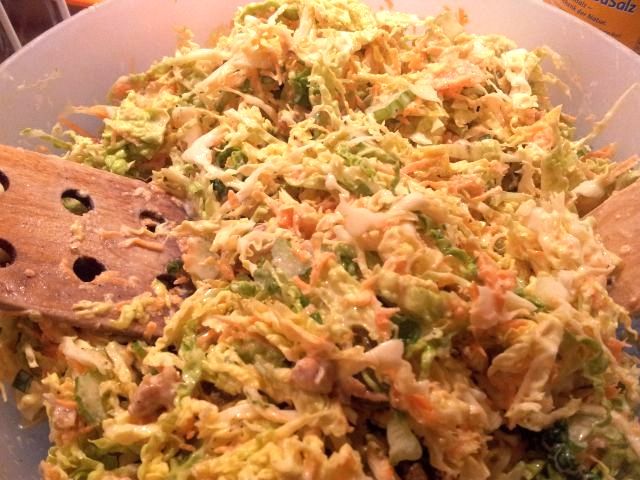 It's really nice that this dinner with friends thing is turning into a regular happening. Last dinner's theme was comfort food, which accidentally turned into a belated 4th of July party. A friend made fried chicken and Macaroni and cheese, and I made Nigella Lawson's New Orleans Coleslaw.
A surprisingly easy recipe to make, with unanticipated substitutions. The recipe calls for either white or Savoy cabbage, known as Wirsing in Germany. I thought I wouldn't be able to find it since it's summer, but it was all there for the taking. I thought pecans wouldn't be a problem, but I couldn't find them even after scouring three supermarkets that I ended up substituting with walnuts.
Julienne-ing the cabbage was the fun part. Mixing them in a too small-bowl was trickier. Anyhoo, I got really good results and I would really recommend this recipe!