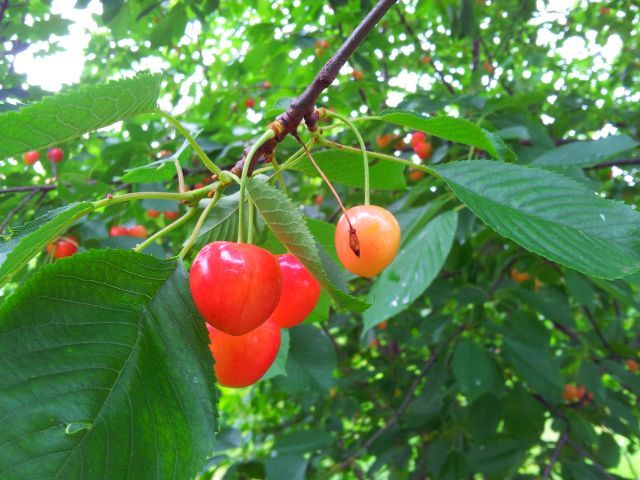 Sweet, sweet cherries have arrived!
There are two cherry trees in the city that I forage cherries from. One is right next to my son's kindergarten. I've been patiently been watching the cherries turn red, and here they are!  So I took three lunchboxes with me last week, and turned my three-year old son into a criminal by trespassing into someone's unguarded property to pick some cherries together.
Cherries are normally a pain to turn into jam, since you have to pit them all to work with them.  These cherries were so sweet that it took two packets of citric acid and a dash of extra pectin to get them to jelly.
So basically, the best thing to do with this kind cherries is…to eat them! Though because these are organic cherries, they are bound to have a maggot or two in them every so often. Not for the squeamish, but I don't mind the extra protein 🙂
I am eagerly awaiting the end of July, during the sour cherry season. They are better suited for jam-making. What I'm  not looking forward to are days of darkened fingernails and stained aprons. Oh well, the product is worth it anyway.