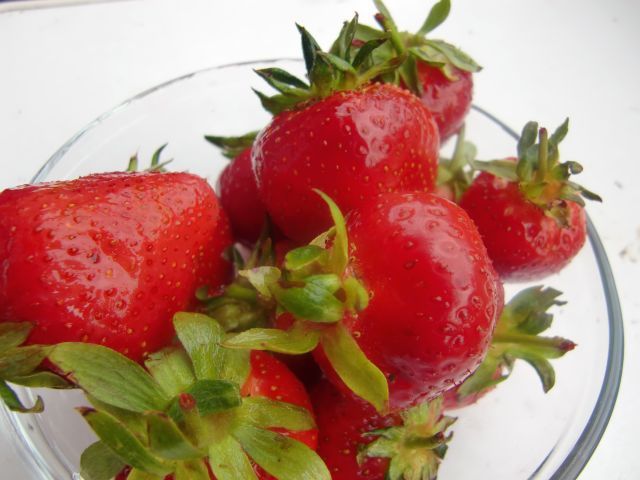 What can compare to fresh fruit picked during the right season? Forget about strawberries  from Spain in winter. This is the real deal right here. These strawberries are so sweet, I might as well be eating candy!
I always eagerly await the first strawberry harvest of Gärtnerei Gloria in Erfurt, since they always come up with the sweetest strawberries. The later harvests tend to be tart, and sour/tart strawberries are better for baking and jam. I normally go to one of their fields that are open for picking by customers, but alas, the recent heavy rains and floods in Thüringen  means that in Erfurt, strawberry-picking season for self-picking customers won't open this year.
So as soon as they set up their temporary stall in Anger Square, I immediately bought myself a small box, sat myself on a bench, and enjoyed one of  life's small pleasures: eating strawberries in the warm sun.