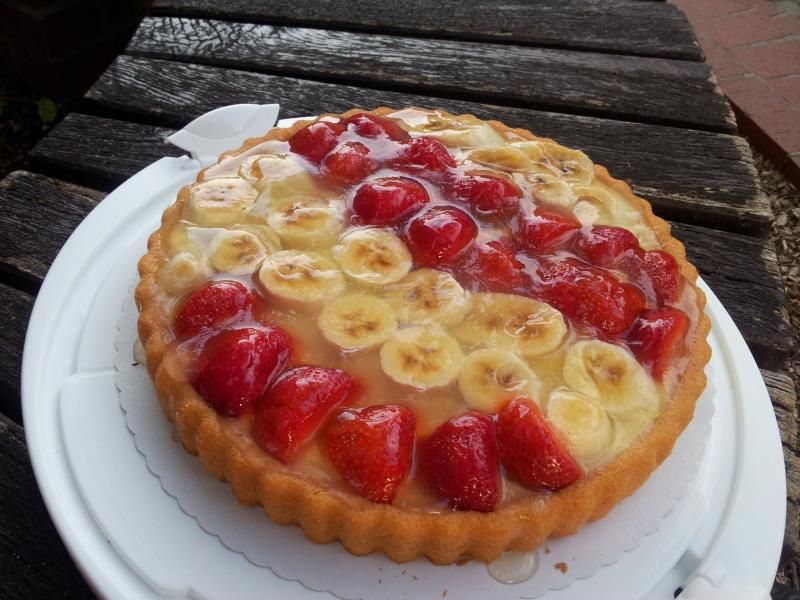 Fruits, cake, and cream. It doesn't matter where you are, this combination is always a hit. What I like about Germany is that if you want to cheat about "from scratch cooking," you can and still get from scratch results.
This is my go-to potluck party cake if I am short on time. Get fruits from the grocery store, get a packet of vanilla pudding powder, get  glaze powder, milk, and prepared cake base.
Slice the fruits, prepare vanilla pudding according to packet instructions. Once cooled,  spread it on the base like pizza. Place the fruits on it. Prepare the glaze according to packet instructions. A total of 35 minutes and you're done!
It isn't really efficient to make your own base because you need SIX eggs to make it, in comparison to the cost of buying it at the supermarket (€1,79 at Rewe), but if I ever make it from scratch scratch, I'll let you know.