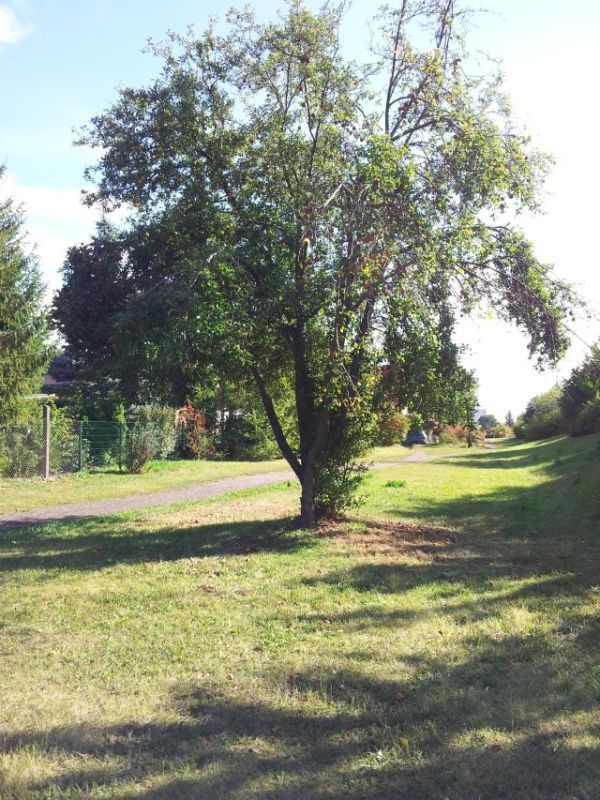 The tree is in a residential area in Erfurt, one of the last neighborhoods before you hit the industrial part of town. It is located in a grove between the neigborhood and a wall of trees that sound-proofs the place from the busy street just beyond the trees. I discovered it because it is down the street from my son's old day-care provider. Nobody really picks the apples from this tree. But I tell you, it has the sweetest, bloody-red apples that I could get for free. I used to pick apples two to three times per season, but since my son moved to Kindergarten I was only able to manage one picking. There is also a cherry tree nearby, with low hanging cherries, and I used to go there more often.
This year I decided not to go for any cherries, since you need to can cherries immediately because they don't keep well. I made one or two cherry pastries, and that was it.
The best things in life are indeed free.