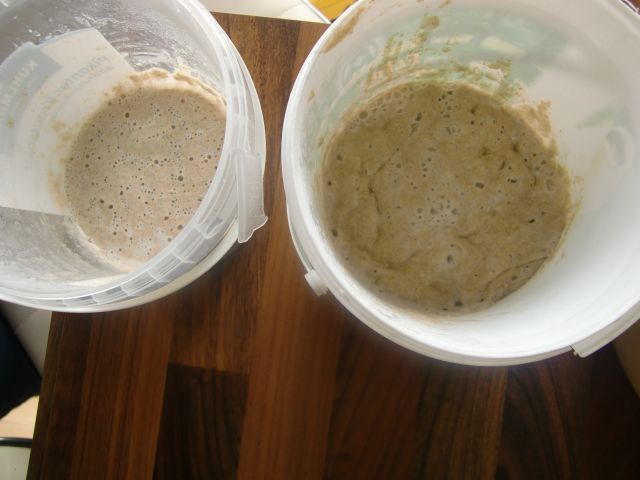 Thanks to Ian and Cliff, I've become addicted to baking bread! I've been so encouraged by my efforts, thanks to Cliff's recipe recommendation, that I've been brewing some sour dough to make sour dough bread. I was surprised that it was difficult to find the right type of rye flour to make my starter, but i was finally able to get my hands on Type 997 at Tegut.
On the right is flour and water from this recipe (in German)
On the left is 1 tsp dried yeast, mixed with 3/4 cup lukewarm water, let to stand for 15 minutes, then mixing in 1/2 cup flour with a whisk. Recipe from Low-fat Baking by Linda Fraser.
The yeast starter smells sweeter, while the flour one smells decidedly sour. I'm so excited for this weekend!