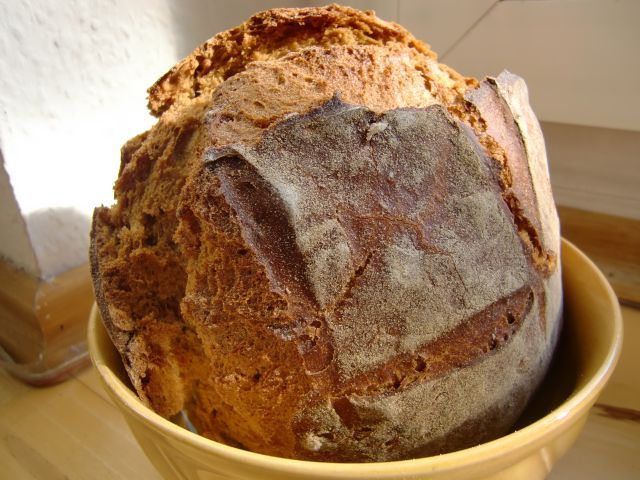 Fresh, artisanal bread is one of the best things to eat in the morning. No matter if it's Filipino pan de sal or German bread rolls, nothing beats the simplicity of melting butter on warm baked goods.
When I could, I try to patronize Backstube. It is a bakery that I discovered last summer, near the playground I took  my son to behind the Krämerbrücke in Erfurt. Germans hate the fluffy, airy pan Americano style, and are proud of their bread–coarse on the outside, dense yet pliable on the inside. These things are heavy. You could actually take these loaves to demonstrations and throw them at policemen. Maybe they'll thank you for it.
They use organic flour from the region, and do not use preservatives on their bread. I am not a strict granola mom, but I am a big fan of buying local. The loaves are pricy, 3 euros for a 500g loaf, and 40 cents for a roll.  They would cost half of that at another bakery, but I am more than happy to spend that money on a quality product. they have rye bread, wheat bread, and a mixture of both flours, known here as Mischbrot. Not a lot to offer, but they are really good at what they do. They also have Spanish wheat bread, since one of the owners is Spanish.
They are part of the growing food culture here in Thüringia, and I am very happy to be part of that!
They don't really have regular hours. But if you see the flag up, you know they're there!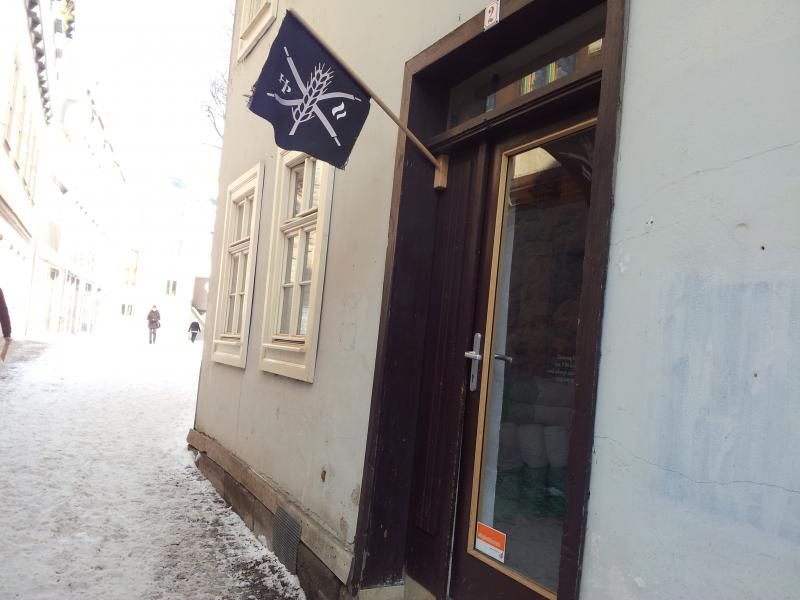 Backstube Erfurt
Kreuzgasse 2, 99084 Erfurt
Open from Tuesday to Saturday, 9 am to 6 pm.