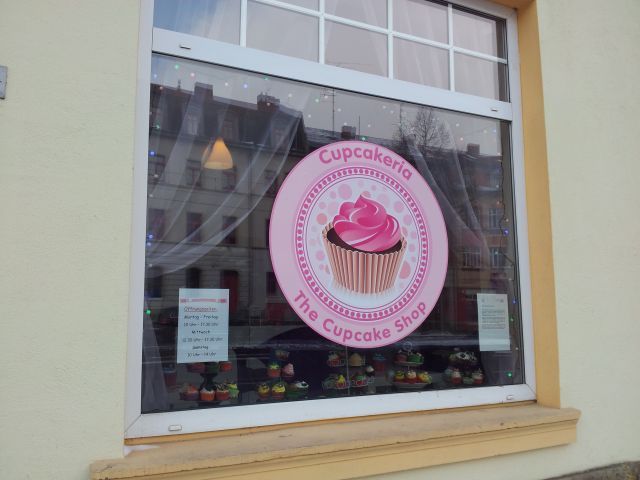 The storefront has always intrigued me, ever since they opened about a year ago. In a country where people don't even know the difference between a muffin and a cupcake, I thought it quite brave of the owners to open a cupcake shop. I've tasted their creations a few times already (cupcakes and cake pops), but I'd never been to their shop. I finally got the chance to go in last Friday.
Entering the store is like entering a six year old girl's bedroom. All pink and frilly and…pink. The decor is very saccharine, and the cupcakes were soooo cute! Check out this chocolate sheep cupcake. They may look sweet, but they don't taste too sweet, something that I like. The frosting tastes substantial, and not airy.
The concept was obviously American-inspired, which was also shown by the cute linoleum floors,  a map of New York. The cupcakes were reasonably-prized, a little less than two euros per cupcake. The artistry of the work is totally worth it.
I can totally recommend their cupcakes as a gift for a potluck or children's party.
Magdeburger Allee 5 Erfurt
Opening times Monday-Friday 10 am-530 pm, except Wednesdays, 12:30-5:30 pm, 
Saturday 10 am-2 pm