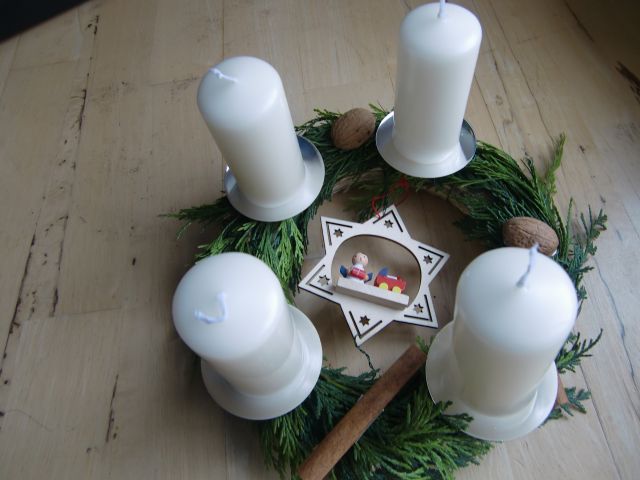 Germans are big into Adventsgesteck, or holiday decorations. The in-laws buy one for the family every year, but skipped it this year (I wonder why…)
While shopping for gifts, I saw some wonderful hay wreaths that can be used as a base for a Christmas wreath, and they looked so nice that I wanted people to see the base and not completely cover the whole thing. After that I bought candle holders to stick into the hay wreath, candles, cinnamon sticks for decoration, and a switch of pine leaves. I found walnuts around the house and used that for decoration, too.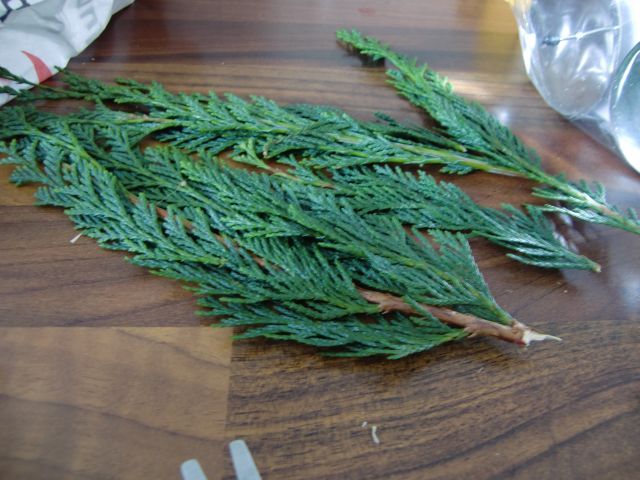 First, I cut off segments of the pine switches.
 Then I fastened the twigs onto the wreath using floral wire. If you don't have enough wire or you aren't coverting the whole wreath, you could fasten the wire onto the wreath by sticking both ends into the hay. Repeat the process until you cover the wreath, segment by segment.
When you are done covering the wreath in pine, you could stick in the candle holders, strategically covering the areas where the wire is visible.
Popular decorations on German Christmas wreaths are dried citrus fruits, nuts, pine cones, cinnamon sticks and red berries.
Another dilemma presented itself with the branches themselves. What to do with the extra tough branches? Good thing I had enough and made another Christmas decor with it using these cute pine cone tea lights I found.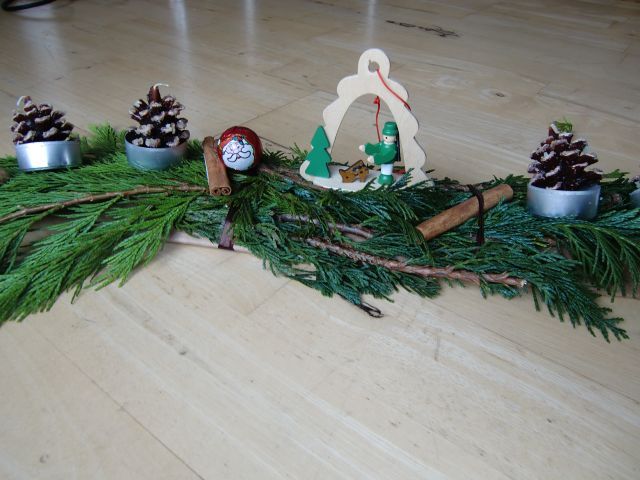 To add to my insufferable hippie cred, I'd like to point out that the ribbon used to fasten the pine branches is recycled from the candle's packaging, and so is the cardboard base.
I was two weeks late in making my Christmas decorations, but so what? They look great in the dark, and I'd try to make them every year from now on.