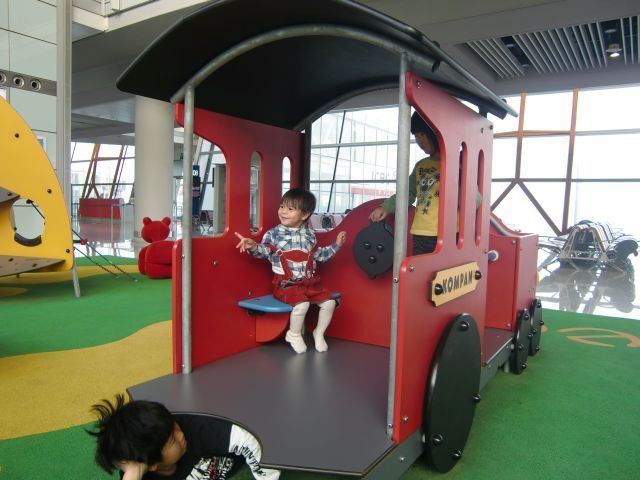 As I have mentioned, I am always on the lookout for amenities for families with young children. Peking Airport has really done well in this aspect! There are several "parents only" restrooms with a changing table for babies, and a fully-equipped playground (Made in Germany).
Flying to Manila from Frankfurt via Air China means a six-hour stopover in Peking. Passengers can nap on lounge chairs in a remote corner of the airport, not so far from where this playpen is located. It does face the sun, however, so be prepared for a tan afterwards.
Families, if they request for it early enough, can get a room in the airport hotel/lounge and sleep there for a few hours. The room is tiny, and there is a lot left to be desired, hygiene-wise, but after a long flight, a bed–any bed–seems like sweet relief.
So in total, I give Peking Airport an A-.