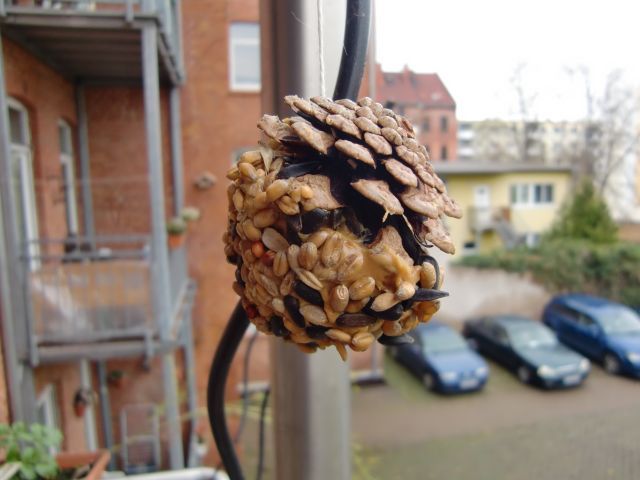 I try to limit my kid's exposure to television…but I couldn't help it. Agent Oso is a really cute Disney cartoon character! It's one of the two cartoon series that I let my kid watch, and it really is very informative (and in English!) One of the episodes shows kids how to make a pine cone bird feeder. We picked up a couple of pine cones and made pine cone bird feeders! So easy, my toddler could do it himself.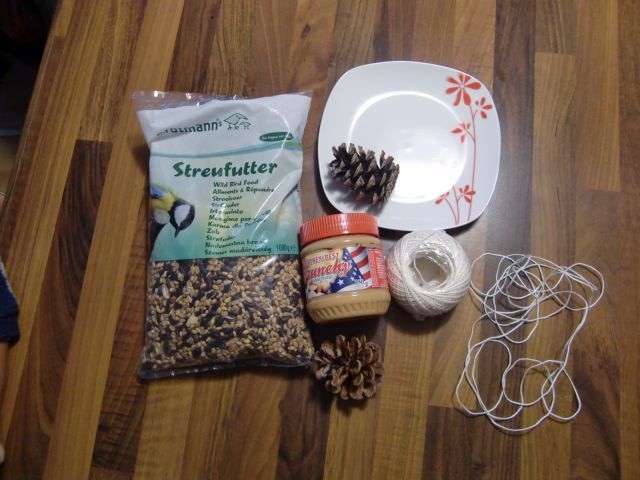 We used: bird seed, peanut butter, pine cones, and string.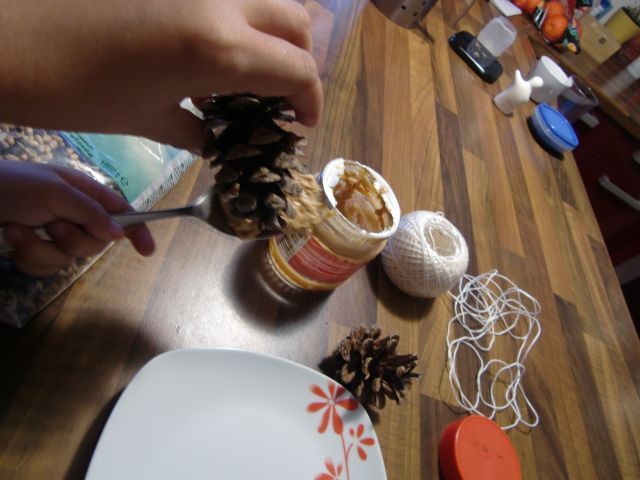 First, we smeared peanut butter onto the pine cone, filling all the gaps.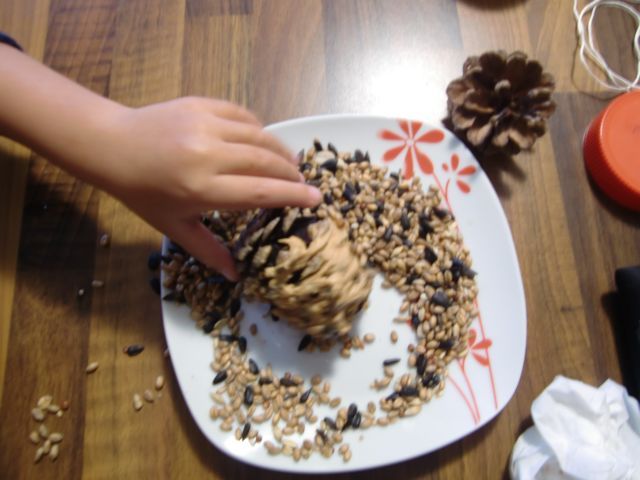 My kid then rolled it in bird seed.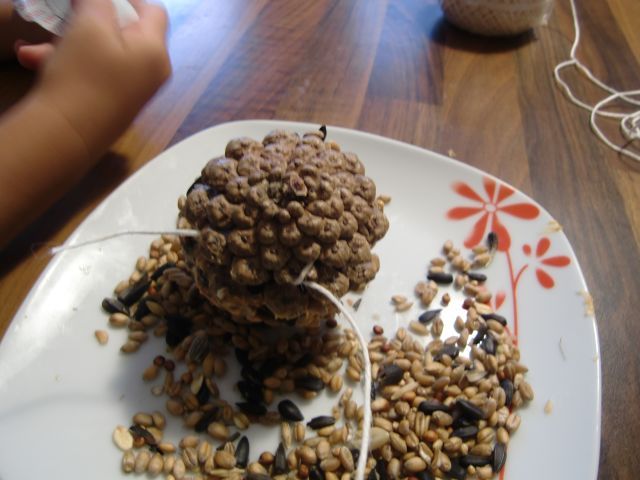 I cut a foot of string, tied it around the base of the pine cone, which I didn't smear any peanut butter on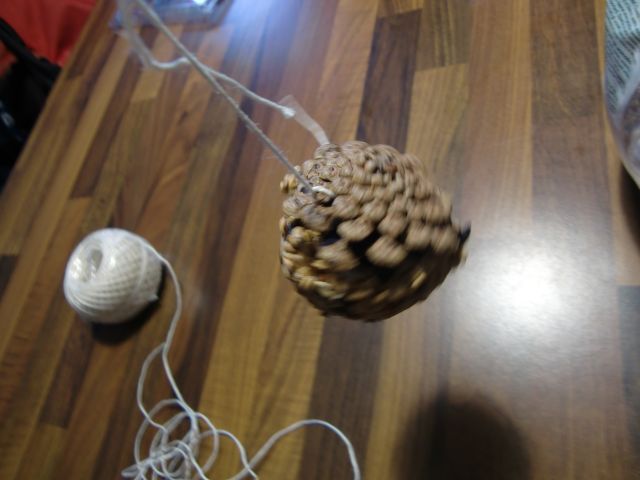 Et voila! Pine cone bird feeder. My kid was so excited to see the first birds feed on our bird feeder. So much joy for so little money!