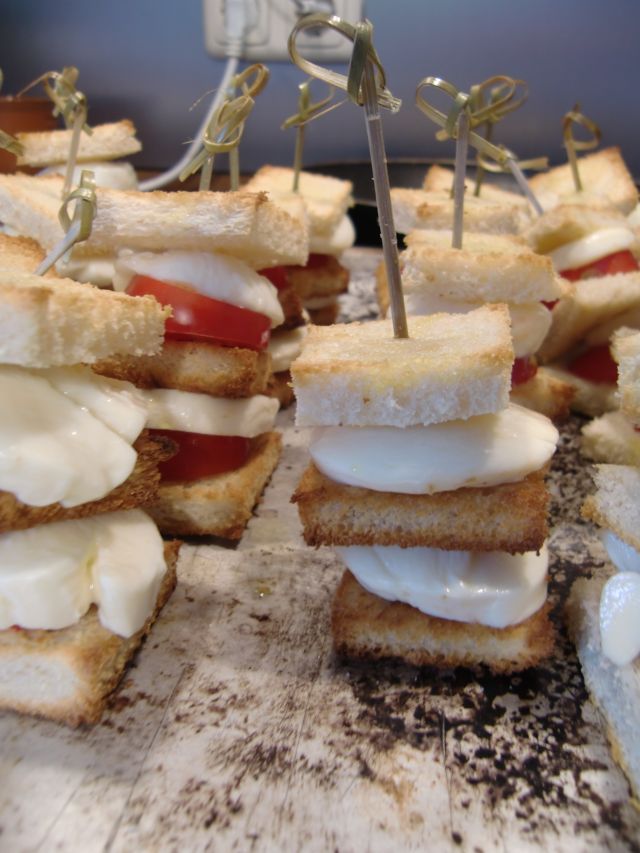 German parties are unlike Filipino parties in that when you only serve hors d' ouvres, people won't ask, "Where's the food?"
The fact that I only decided to serve antipasti, cake, and drinks at my son's party meant that I saved a lot of time and effort from cooking and cleaning up. This easy-to-make recipe comes from The Italian Kitchen Bible.
You would need:
Skewers or toothpicks, 3-5 inches long
Pullman Loaf bread, which is called Pan Americano or Tasty in the Philippines
Two 125g balls of  mozarella cheese
8-9 plum-sized tomatoes, or big cherry tomatoes.
Big Italian basil leaves
Salt and pepper. I left this out because it was for the kids, but please do put this in for adults.
Very Important! Soak the skewers or toothpicks in water so it won't burn! Pre-heat oven at 220°C
Get about 12-15 slices of the bread. In batches of four slices, I cut off the edges of the bread and sliced the bread into four smaller squares.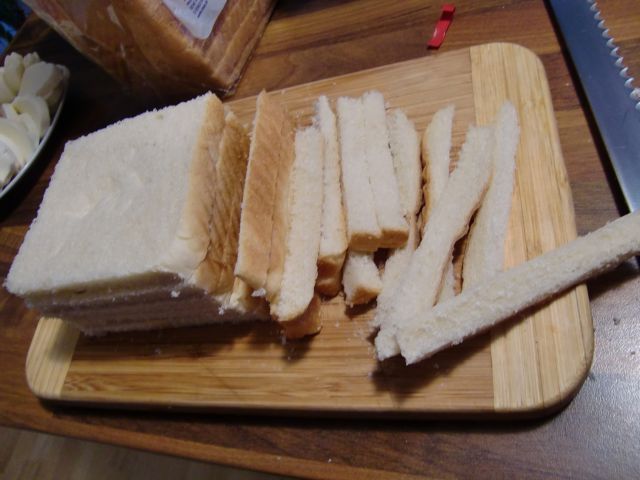 After that I brushed one side of it with olive oil. Place on a baking sheet and bake in a pre-heated oven for 3-5 minutes, until edges turn pale brown.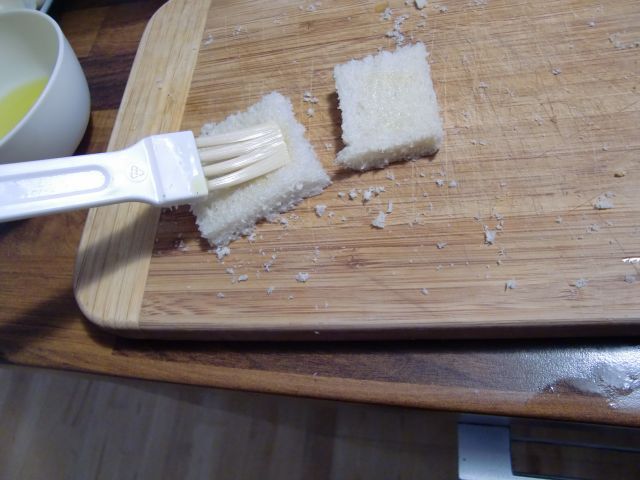 In the meantime, slice the mozzarella cheese and tomatoes in slabs about 1/4 inch thick. Remove the squares from the oven and wait to cool, about a minute or two. Then with the not so brown side of the bread face up, stack and skewer the ingredients in this sequence:
Bread, cheese, tomato, leaf, bread, cheese, tomato, leaf, bread.
Sprinkle the stacks with salt and pepper. I made 19 stacks of these. The extra scraps of bread can be used to replace any overburned bread on top.
Drizzle the stacks with olive oil and re-place in oven for 10 minutes, or until the cheese starts to melt. Garnish the top with a basil leaf. Since I didn't have enough basil leaves, I omitted the beasil leaf in between and just used the leaves I had as garnish.