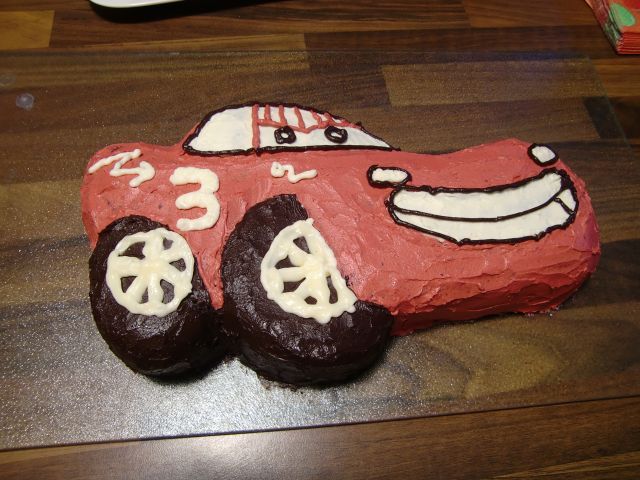 I was a bit hard-up for ideas regarding my son's birthday party this year. The decision to throw a "Cars"-themed party came to me after finding a Lightning McQueen cake pan at TK Maxx.
I thought that using a cake pan would be easier than making a 3-D cake like last year's Thomas the Train. In fact, it presented other challenges. The cake pan had a lot of grooves. Even if the moist choco buttermilk cake recipe requires a lot of oil, the cake still stuck to the pan despite oiling and flouring. It was frustrating to pry the thing out.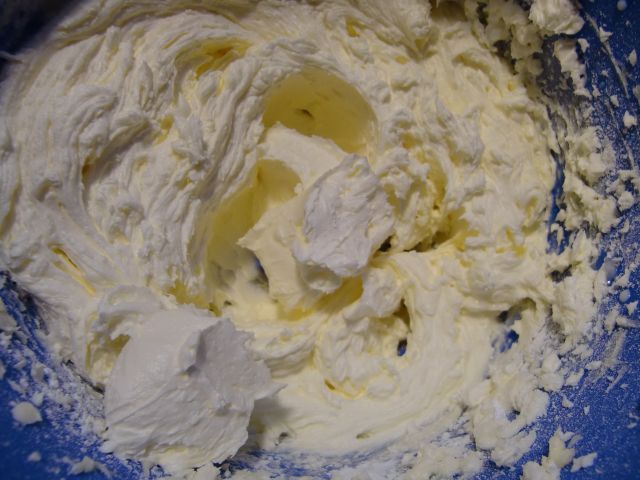 Icing the cake using regular white icing also meant that one had a smaller margin of error. Fondant is like clay: If you goof up, just re-roll and try again. Not with regular icing. This year's frosting is kid-friendlier. That means no raw eggs, unlike caramel buttercream icing, which had raw egg white. Basic white icing is a block of butter (1 cup=250 g) left overnight on the counter (in the Philippines, 2-3 hours), beaten with an electric mixer until fluffy. Gradually add a cup or more of powdered sugar (aka Confectioner's sugar) until it turns white. Add one to two tablespoons of milk to improve spreadability.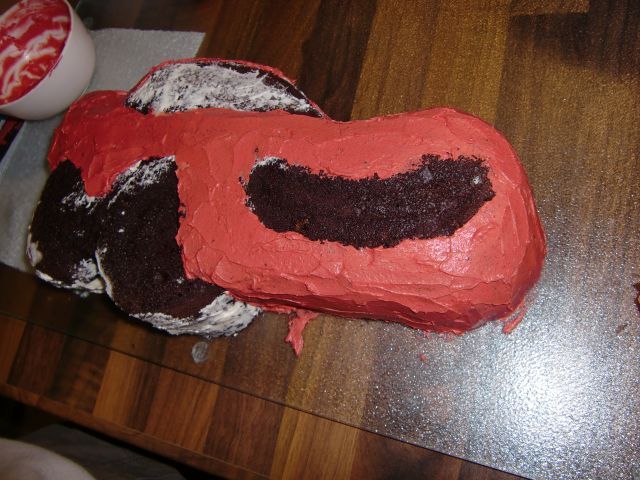 We needed white icing since McQueen's eyes and teeth were white. It took less time to make than the Thomas the Train, as I started baking the first of the cake's two layers only last Thursday evening. The eyelids couldn't be completely red since we ran out of red food dye. However, everybody loved it and I'm glad that my son appreciated it. He was so excited that he wanted to eat cake before going to bed!