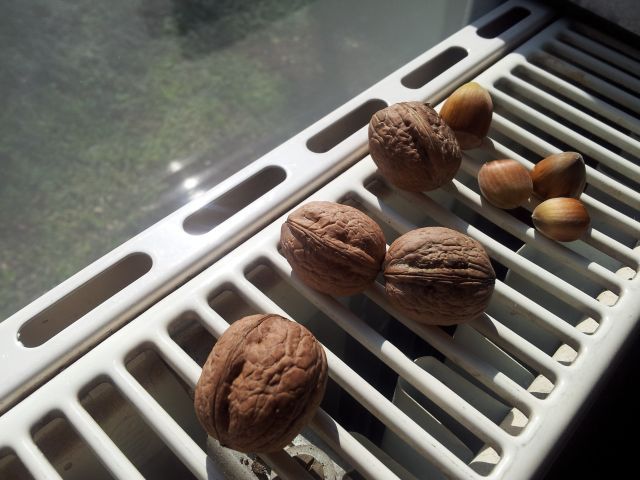 It seems like fall has come all too soon in these parts, with the nights turning colder and the days shorter. Can it already be autumn at the beginning of September? And here I was, hoping for an Indian summer. But no matter, it is here, and I am glad.
Late summer is my favorite time of year. The gardening season is winding down, fruit falling off the trees, colors are starting to deepen. Apples are already making an appearance, pears are too. It's time to make apple sauce. It's time to assess what could be improved next year, ideas on what new herbs and plants should be planted next. The last time you could spend a warm summer night on the balcony, relaxing with a glass of wine.
I am still amazed how many fruit and nut trees grow in the streets of Erfurt. Just keep your eyes open, and things start revealing themselves. Walnuts have already started ripening and falling off trees, picking them from trees while when I go on walks. I've also discovered several hazelnut trees that I used to ignore until somebody pointed them out to me.  I'm currently looking for ways to use the hazelnuts. If anybody has got an idea, I'm all ears!