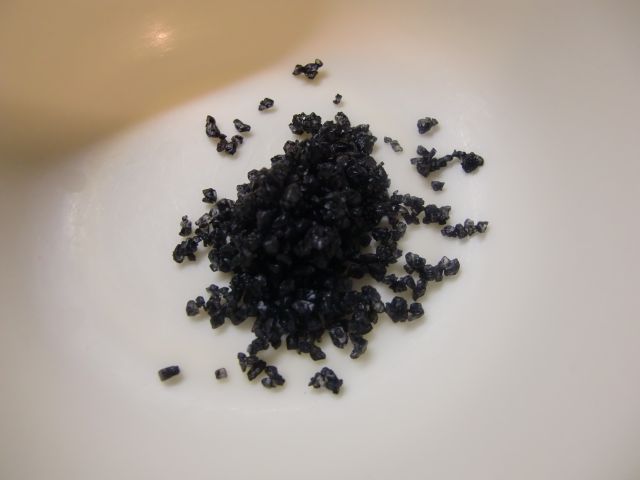 I got my hands on a very expensive packet of Black Lava Sea Salt from a specialty spice shop in Erfurt. At 4 euros 60 for 60 grams of the stuff, it is very pricey. According to the packet, it is harvested from the island of Molokai in Hawaii. All I know about Molokai was from Religion Class, that there used to be a leper colony there and the priest who cared for them and became a leper himself was canonized as a saint.
Apparently, this is just normal sea salt with activated charcoal added to it. It supposedly adds a nutty flavor to the salt.
I tried it today with hard boiled eggs, it added an interesting, sweetish undertone to the eggs. Does anybody have experience with this salt? I was told that it is excellent on steak.